A cultural week marking the 60th anniversary of Dien Bien Phu Victory will be held in Dien Bien Province on March 13-15.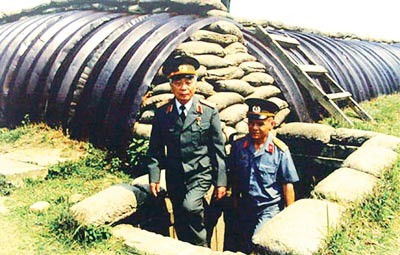 Late General Vo Nguyen Giap visited the Command Base of Dien Bien Phu in 1994.

The event will include a series of cultural activities, such as a seminar on Dien Bien Phu historical site and development of the relic and the northwestern region, a photography and painting exhibition on Dien Bien Phu, a display of traditional handicraft villages, a food fair, a traditional costume performance, folk festivals, and sport games.
Dien Bien tourism and cultural week is organized by the Ministry of Culture, Sport and Tourism; and Dien Bien Province People's Committee.