The festival of traditional musical instrument solos and ensembles opened in Lam Dong Province's Da Lat City on June 10.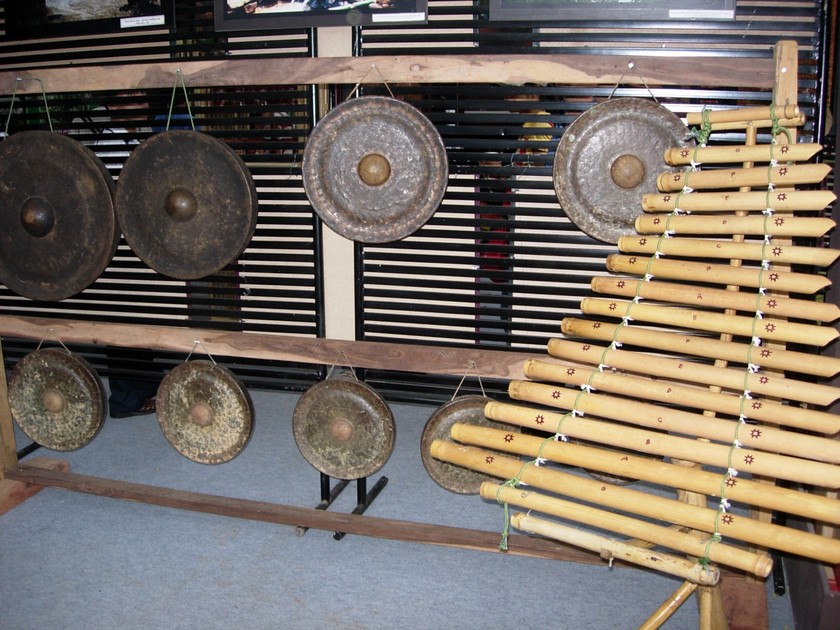 Highland gongs (Photo: KK)
The 6-day event is part of the Central Highlands-Da Lat National Tourism Year 2014.
The festival has attracted 25 art troupes featuring 153 performances in various traditional music genres such as cai luong (southern folk opera) , cheo (traditional northern-style opera), tuong (Vietnamese classical opera),, cong chieng (gong), nhac nhac (Hue royal court music).
The festival is organized jointly by the Department of Performing Arts under the Ministry of Culture, Sports and Tourism; the Vietnam Musicians' Association; and the Vietnam Association of Stage Artists.
During event, a conference on cooperation, promotion and development of Da Lat tourism was held with the participation of more than 100 enterprises, insiders and press agencies.
On the occasion, Da Lat's travel agencies have offered a 5-50 percent discount promotion to domestic tours and services.