An exhibition titled "Vietnam's Hoang Sa, Truong Sa – Historical and Legal Evidence" displaying historical maps, documents and photographs on the Hoang Sa (Paracel) and Truong Sa (Spratly) archipelagoes opened at Cua Viet Town in Quang Tri province's Gio Linh District on October 4.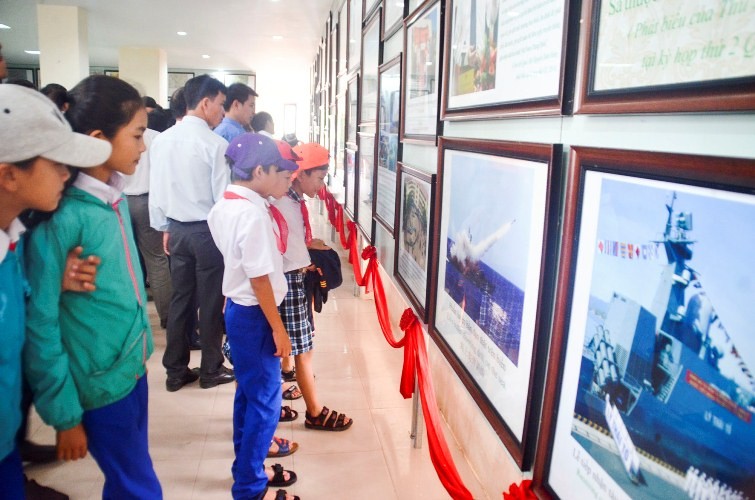 (Photo: baoquangtri.vn)
The event showcasing nearly 100 ancient maps, atlases, and documents are in traditional Chinese, Vietnamese and French languages issued by Vietnamese feudal states and the French colonial empire in the Indochina countries from the 17th to the early 20th century; firmed Vietnam's sovereignty over the Hoang Sa and Truong Sa archipelagos and collected by local and foreign researchers and scholars.
The event is part of a public communication campaign to raise awareness among people, especially the youth, of Vietnam's sovereignty over the two archipelagos, as well as the importance of protecting the national sea and islands sovereignty and territorial integrity.