A photo exhibition titled "Truong Sa-Here we come" featuring 60 photos of the Truong Sa (Spratly) Island opened at Ho Chi Minh City's Nguyen Van Binh Book Street in District 1 on October 15.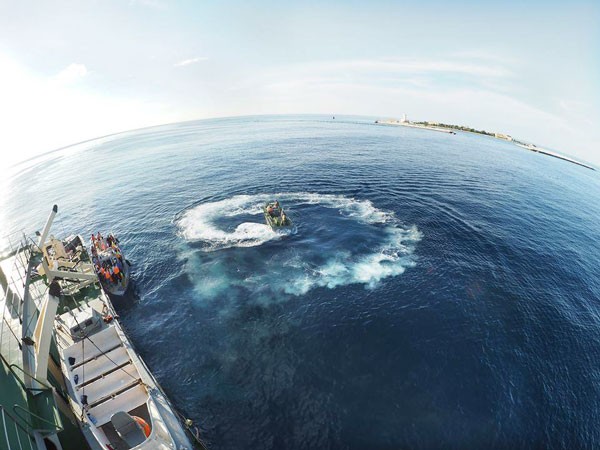 A photo by journalist My Tra in the display
The photos are shot by journalist My Tra of The Voice of Vietnam on her trip to Truong Sa (Spratly) archipelago in June this year.
The exhibits show the astonishing landscapes of the Truong Sa island and the daily activities of soldiers who are protecting the country's sovereignty on the Sea and Islands.

The event helps raise awareness among all Vietnamese people, particularly the younger generation, on patriotism, national unity and a sense of responsibility.

In addition, a lighthouse symbolizing Vietnam's sovereignty of sea and islands was inaugurated on the book street on the same day.