South Korean pop star and actor Rain (also known as Bi) and star movie Kwon Sang Woo will be the first New Year's guests to Viet Nam.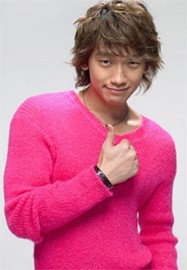 Bi/Rain
Bi will return to Viet Nam in liveshow "Rain's coming in Viet Nam", which costs more than US$1 million, at the Military Zone 7 Stadium, Ho Chi Minh City on March 10 and 13.
Rain will be accompanied by a team of directors Jamie King and Dago Gonzales, producer Thomas J.Hudak, who have been successful with the big shows of the world's famous stars Madonna, Britney Spears, Ricky Martin, Usher, Christina Aguilera, The Eagles, Prince, and Mariah Carey.
Bi and his fellows will come to Viet Nam a week before the liveshow and stay in Au Lac resort in Tuan Chau Island, Ha Long Bay. The group have rehearsal in Ho Chi Minh City two days before the liveshow.
The first liveshow in Rain's world tour took place in Seoul on December 15 to 16 and attracted more than 60,000 of his fans. Bi will tour cities in the U.S., Singapore, Malaysia before arriving in Viet Nam.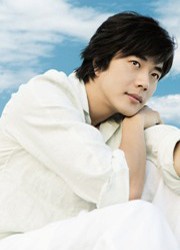 Kwon Sang Woo
Bi previously appeared in the S-Fone Forever 2006 concert, which was organized at 7p.m. on June 8, 2006 at the Military Zone 7 Stadium, Ho Chi Minh City to celebrate the nationwide coverage of S-Fone, a mobile phone network.
Meanwhile, Korean star movie Kwon Sang Woo will visit Viet Nam on his Asia promotion tour for the cosmetic brand "The Face Shop" on January 21st, 2007 after visiting Indonesia and Singapore in September, Taiwan and the Philippines in October.
Kwon Sang Woo is well-known around the Asia for his roles in the films including Stairway to Heaven, Sad Love Story, My Tutor Friend.