The short tour will visit six universities and two dormitories in HCMC. The 'Arch-Plugged' tour, will kick off their unplugged set early this month.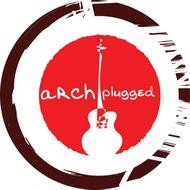 A logo of the tour (Photo: Blog of Arch-Plugged)
Unplugged bands at Arch-Plugged will perform songs about the ordinary lives of students. Entrance is free and is a chance for students to gather together and dive into the flow of music.  
Opening night is December 7, Arch Plugged will serve musical dishes to students of the HCMC University of Science while the dormitories of HCMC University of Science and HCM University of Economics will receive the event mid-January. Later that month the tour will visit HCMC University of Technology.   
In February, the tour will visit HCMC University of Economics and dormitory of Vietnam National University-HCMC branch. 
The final, gala, night will be held at HCMC University of Architecture in March.