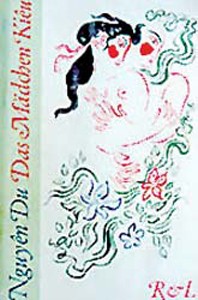 The cover of the book Kieu's Story in German of Franz Faber

The Nguyen Du Relic Management Board said it has received a doctorate thesis on Kieu's Story, Vietnam's greatest epic, from an American graduate student.

Charles Edward Benoit's project on Nguyen Du's masterpiece follows a translated version the management board received last year from German Franz Faber.
Faber helped the Vietnamese in their war against the French colonialists in 1950. Later he became a military expert and diplomat who was posted to Vietnam.
The thesis now joins the book in the "International people with Nguyen Du" collection on display at the Nguyen Du Museum in Ha Tinh Province.