Singer Phuong Vy, who won the final of the Vietnam Idol 2007 competition, travels to Indonesia's Jakarta today for the Asian Idol meet, to take place December 9-16.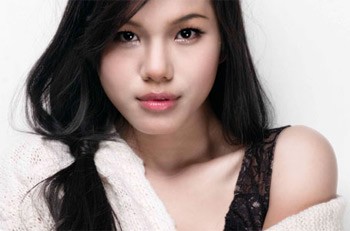 Singer Phuong Vy
Vy is to be accompanied by musician Duc Tri and pop star Siu Black, who has been invited to act as one of the competition's judges.
Vy is to perform three Vietnamese songs, 60 nam cuoc doi (60-year Life), Luc moi yeu (I Am Just Falling in Love) and Nu cuoi va nhung giac mo (Smiles and Dreams), and three English songs, River Deep - Mountain High, Fever, and When You Tell Me You Love Me.
The contest, the first of its kind, is to feature winners from "Idol" competitions in six Asian nations, India, Indonesia, Malaysia, Philippines, Singapore and Viet Nam.
To kickoff Asian Idol, all six contestants will take part in activities like a meeting with the President of Indonesia, press conferences, charity shows and an "Asian Idol Extra" chat show.
Because of the diverse sizes of the populations of the countries participating, some have complained that the international voting procedures will reflect population sizes rather than the quality of performers. Asian Idol requires viewers to vote for two favorite Idols, thus implying voters cannot only vote for their own country's contestants.
Vietnamese music-lovers can send an SMS to vote for their favorite contestant to the number 4365.