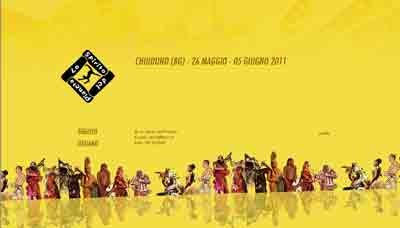 Poster of the festival
14 Vietnamese actors from the central province of Quang Nam will perform at the festival of the Spirit of the Planet in Bergamo, Italy.
The People's Committee of Quang Nam Province approved of sending the 14 actors of the artist group to participate in the festival from May 27 to June 6.
The actors will present performances featuring Vietnamese culture to Italian people at the festival.