Ho Quynh Huong, one of Viet Nam's most renowned pop singers, is busy training for a music gala to be held in Beijing on September 16 to pay tribute to the recently-concluded Olympics.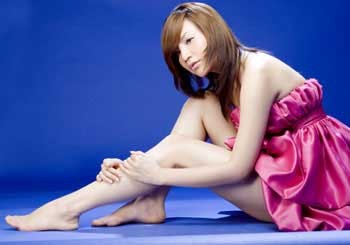 Singer Ho Quynh Huong
The gala, featuring singers from Korea, Malaysia, Japan, Thailand, Singapore, Viet Nam and China, will be held at the Beijing Exhibition Center.
Huong will perform Non-stop and Love of my life, numbers that she recorded for the album "Energy" that will be released soon.
 
She will be accompanied by a translator, an official from the International Cooperation Department, makeup artist, and cameraman.
She has gone to Beijing several times in the past to promote events. She said her return to the Chinese capital would be a great opportunity to learn from international singers and get acquainted with foreign audiences.
Though the Olympic Games are over, Beijing is scheduled to host a clutch of entertainment and cultural activities until the end of this year.
The 28-year-old will also be Viet Nam's only representative at the 5th Asia Song Festival in October in Seoul, South Korea.

The event will see 20 pop stars from 12 countries including Korea, China, Japan, Thailand, Vietnam, and the Philippines.

She is also set to play a role in a Korean film.