Three Vietnamese documentaries are set to be screened for American university students over the next two weeks.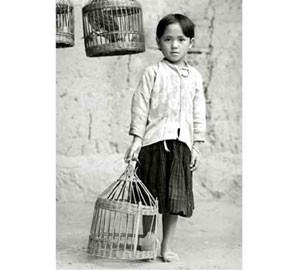 A scene in the film La thu tu Dong Van (Letter from Dong Van) by Nguyen Huu Tuan.
Nhung con duong va duong di bo (Roads and walking road) directed by Tran Viet Thuy, a teacher at Cornell University, Cha me xin loi con (We apologize to you) by Phan Huyen Thu, and La thu tu Dong Van (Letter from Dong Van) by Nguyen Huu Tuan will be shown at New York University, Princeton University, Yale University, Brown University, Wesleyan University, and University of Pennsylvania.
"We usually choose two Vietnamese feature films for screening every year," said Tran Thang, chairman of the Institute for Vietnamese Culture & Education (IVCE).
"This year we choose documentaries to showcase real life in contemporary society to overseas Vietnamese and young American audiences." he added.
"We apologize to you" is a touching, 37-minute story about poor builder Tong Phuoc Phuc and his volunteers who take the corpses of abandoned newborn babies to a cemetery on a hill in the coastal province of Khanh Hoa.
Phan Huyen Thu is a poet. She began to shoot documentaries in 2004 and received the Best Director award and two silver prizes at 2007 the Golden Kite Film Award in Viet Nam for her Me, con da ve (Mom, I' m home) and "We apologize to you".
"Letter from Dong Van" explains why the Mong minority ethnic chooses to live in the harsh and remote Dong Van region in the northern province of Ha Giang.
Phan Huyen Thu and Nguyen Huu Tuan will travel to the US on October 27 for discussions with audiences.