The film "Toi thay hoa vang tren co xanh" (I see yellow flowers on the green grass), directed by Vietnamese American director Victor Vu, will be submitted in the Best Foreign Language Film category at the 89th Annual Oscar Academy Awards, Deputy Minister of Culture, Sports and Tourism, Vuong Duy Bien said.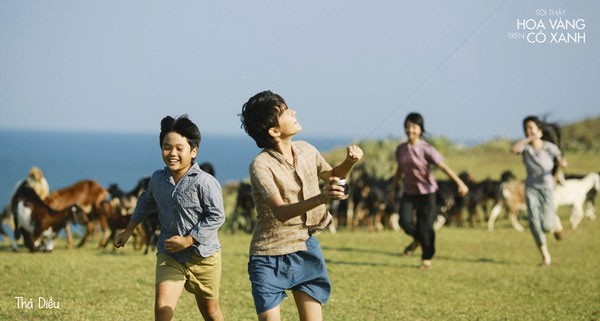 Poster of film "toi thay hoa vang tren co xanh"
"Toi thay hoa vang tren co xanh" which is regarded as the successful co-operation between the Vietnam Cinema Department and private enterprises, including Galaxy M&E, Saigon Concert and Phuong Nam Film becomes a cinematic phenomenon at the domestic box office, earning over VND80 billion (US$3.6 million).
It was listed among the top 10 outstanding cultural events in Vietnam and won the important Golden Lotus prize at the 19th Vietnam Film Festival last December and the Silver Kite award 2015 in April.
The movie also won Best Film at the TFF Kids International Film Festival 2016 in April and was screened at the 68th annual Cannes Film Festival in May.
The film is based on the hit novel, Toi thay hoa vang tren co xanh by Nguyen Nhat Anh, telling the childhood of two brothers in 1980s. Anh is a children's bestselling author. His work hit bookstores during its first week of publication and a further 5,000 copies had to be reprinted.
The Academy Awards or The Oscars is an annual American awards ceremony honoring cinematic achievements in the film industry.
The awards was first presented in 1929, its ceremony was first televised in 1953. The Academy Awards ceremony is widely considered to be the most prestigious cinema awards ceremony in the world.