A seminar on Vietnamese society a hundred years ago as portrayed in the sketches of Henri Oger was held in Paris on Monday.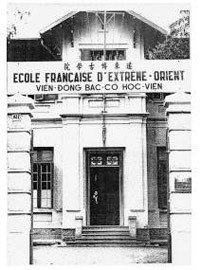 The French Institute École Francaise d'Extrême-Orient was in Ha Noi in the early 20th century and closed in 1957
Dr. Nguyen Manh Hung, rector of Hong Bang University in Ho Chi Minh City, presented a collection of more than 4,000 sketches by the French artist.
They depict various aspects of Vietnamese society at the turn of the century and express the social and spiritual life of Viet Nam.
Oger's sketches have an important place in history and art and are of particular use to Vietnamese historians researching the period, Mr. Hung said.
Henri Oger (1885-1936) lived in Viet Nam from 1908 to 1909 and was fascinated by the Vietnamese people and especially by their woodblock prints.
With the help of local craftsmen, he researched the social, religious and spiritual life of Vietnamese people in the early 20th century, concentrating on the vicinity of Ha Noi.
A Monday seminar was organized by the French Institute École Française d'Extrême-Orient and the Paris-based Association Française des Amis de l´Orient.
The former was founded in 1900 to study the civilization of French Indochina. Nowadays, it is heavily involved in archaeology, the preservation of historical sites, and the study of modern Asian societies.