A guitar evening with emphasis on ensemble music will charm music lovers at the City Conservatory of Music on December 14 and at L'Espace in Hanoi on December 16-17.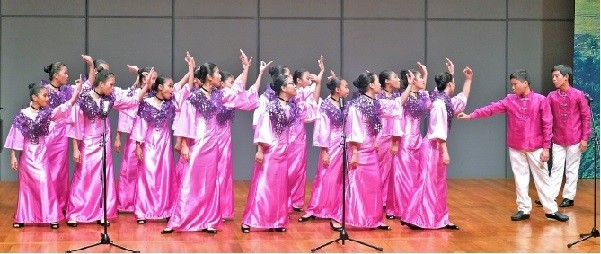 The Loboc Children's Choir

Well-known local guitarists including Le Hoang Minh, Duong Kim Dung, Nguyen Tri Doan and others will be onstage together with Kozo Tate from Japan and the Guitar Trek quartet of Australia.
Audiences will feel the fresh inspiration, the rich tone colors and the rolling waves of energy when there is more than one guitar on the stage.
In addition, Vietnam-Australia Concert celebrating the 40th anniversary of diplomatic relations between Vietnam and Australia will be held at the HCMC Opera House on December 13.
The audience will have a chance to enjoy the performance of special Vietnamese-origin talent in Australia, pianist Nguyen Van Anh.
With Christmas and New Year holiday season round the corner, Ho Chi Minh City is preparing a series of cultural activities for the festive season. Among these, a concert featuring the Loboc Children's Choir from Philippines will bring a peaceful Christmas season to music lovers at the HCMC Conservatory of Music on December 13.
Founded in 1980 at the Loboc Central Elementary School in Loboc, Bohol, the group is a school-based choir composed of schoolchildren between the ages of nine and thirteen years.
The choir's current conductor, Alma Fernando-Taldo or 'Ma'am Taldo' teaches at the Loboc Elementary School, handling English and Character Education for fifth-grade students.
The choir won first prizes at National Music Competitions for Young Artists in 1993 and 1995. The choir has performed in many concerts all over the Philippines and abroad.