Kim Dong Publishing House announced to finish the famous robot cat - Doraemon series and release printed series and the first 3D film named "Stand by me, Doraemon- Close friends" on February 6.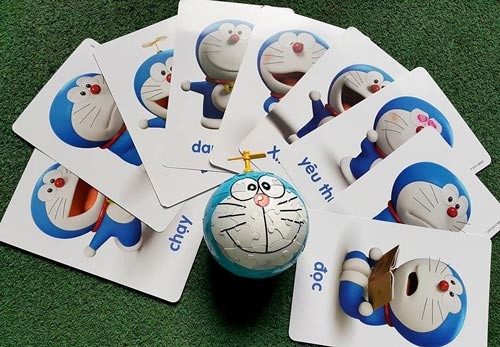 (Photo: SGGP)
Local fans of Doraemon will have a chance to enjoy their own space at an event in Ho Chi Minh City about the Japanese renowned comic book on Feb. 6.
The series include comic books and cards. The comic book "Doraemon -Close friends" tells on the trips of the famous robot cat Doreamon and Nobita- a primary student when they first meet and say good bye.

The famous robot cat wants to change Nobita's unlucky fate, it has to return the past to help Nobita by using magic toys.
Since then, they become close friends. After finishing his duty, the cat says goodbye to Nobita to return his real world in the future.

Readers will have good experience with the new publication which helps children to develop their brains with animated pictures and practicing exercises of learning alphabet, how to do mathematic problems and how to recognize cubes.