A five-part series about the lives of young Vietnamese footballers, their families and fixed games will be aired on HTV9 at 6 PM from May 19.
The series, "Cau truong khong yen tinh" (Disturbed football ground), opens with a penalty kick in the three last minutes of injury time.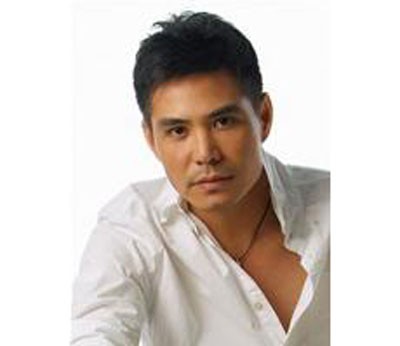 Actor  Trung Dung plays coach Minh Chanh in the film
Thanks to the successful penalty, the Lua Vang Dong Tien team wins the game and is promoted.
Supporters then decide to finance a training center for would-be footballers in the team's province.
With success come opportunities and the team's coach, Minh Chanh – played by actor Trung Dung, is no exception.
A house owned by a man named Tung, a football enthusiast, is demolished to make way for the training center.
Tung has an aptitude for football and Tu, a gambler arranges, for him to play football. Tu introduces Tung to Coach Chanh, who gets put in the youth team despite being too old.
When the province's Sport Department hosts a cup competition for under-sixteens, the team is ordered to win the prize by all means necessary. Tung is forced to play the game despite being17 years old.
All tricks to win the game are discovered by reporter Minh Anh, who later becomes Minh Chanh's wife.
She knows the referee deliberately helps the team win by giving a penalty. She and Tung's father are also furious by the fraudulent use of an older player.
Minh Anh is determined to denounce cheats in football in bid to help her husband from his wrongdoings.
The series touches upon problems in Vietnamese football, such as match fixing, bribing referees and deliberate use of players too old for their league.