Within the framework of the New Colombo Plan Scholarship Program, Vietnam will receive 340 students from 22 Australian universities to participate in an intensive study tour to Vietnam in 2017, according to the Australian Embassy in Vietnam.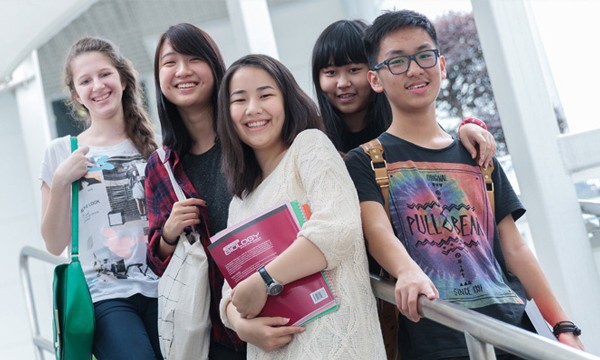 More Australian students choose Vietnam to study and undertake internships. (Photo: SGGP)

Accordingly, the number of foreign students to Vietnam showed an increase of 35 percent in comparison with 2016, and double increase against over 2015.
As plan, they will study and undertake internships at 30 universities and agencies in Vietnam in the fields of business management, education, health, technology, hotels & tourism, urban station design and others.
By next year, Vietnam will be ranked the seventh among 38 host countries and territories in the Indo-Pacific region with the most foreign students participating in the 2017 New Colombo program.

Australian Ambassador to Vietnam Mr Craig Chittick shared that more and more Australian students paid attention to Vietnamese education sector. He believed that new understandings about Vietnam as well as friendship relations between the two nations' students will strengthen the bilateral relations between Australia and Vietnam.
2015 was the first time that Vietnam attended in the New Colombo Plan Scholarship Program, an initiative of the Australian Government. The program has contributed to raise knowledge of the Indo-Pacific region and support Australian undergraduate students to study and undertake internships in the region.