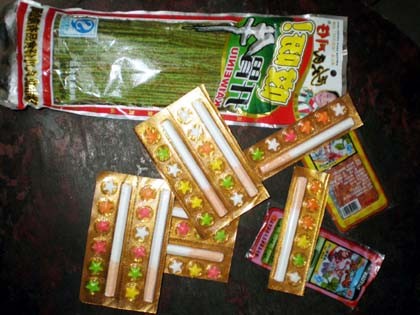 MOET bans selling sweets with unremarked origins  in school campus
The Vietnamese Ministry of Education and Training has ordered its sub-divisions to ban street vendors in vulnerable areas like school campuses from selling sweets with unmarked origins, after parents complained that their children were eating unsafe food.
The ministry asked all its departments across the country to impose strict restrictions on street vendors who sold food items near by education centers without a certificate of food safety and hygiene. 
Parents and students will also be asked not to buy unmarked food items.