The Phan Chau Trinh Culture Foundation Prize Jury proudly announced the co-winners of the International Education Quintessence Prize for 2008.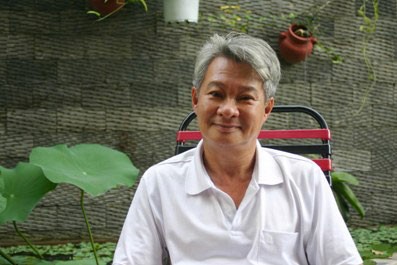 Bui Van Nam Son awarded in 2007 for his translation of Immanuel Kant's Critique of Pure Reason (the first International Education Quintessence Prize)
The prize, which includes a cash prize of VND15,000,000 ($860) goes jointly to Pham Anh Tuan, for his translation of the American pragmatic philosopher and educator John Dewey's Democracy and Education, and Le Hong Sam and Tran Quoc Duong for their joint work on translation of the French writer and philosopher Jean Jacques Rousseau's Émile ou de L'Education.

The Phan Chau Trinh Culture Foundation, in cooperation with the International School – Vietnam National University, Hanoi, recognizes and commends excellent translations in the field of education that contribute to the advancement in education.
The Jury recognized the success of the translators of two classical works on the philosophy of education, and acknowledges their contribution to the process of educational reform and cultural renovation in Vietnam.
The cash prize is funded by the International School – Vietnam National University in partnership with Help University College, Malaysia. The award ceremony will be held at l'Espace – Centre Culturel Français de Hanoi on March 28, 2009.
The award of Vietnam Studies Prize, in cooperation with PACE Institute of Directors, will be presented at the same ceremony and is in recognition of outstanding work on Vietnamese culture of individuals and organizations, in and outside Vietnam.
More information is available on www.quyphanchautrinh.org
The Prize Jury this year:
1. Nguyen Ngoc, writer, jury co-chair;
2. Prof. Dr. Nguyen Trong Do, jury co-chair;
3. Prof. Dr. Nguyen Trong Chuan;
4. Dr. Chu Hao;
5. Associate Prof. Truong Dang Dung;
6. Dr. Tran Đinh Thien;
7. Prof. Dr. Nguyen Van Trong;
8. Prof. Le Ngoc Tra;
9. Dr. Nguyen Si Dung;
10.Bui Van Nam Son, philosopher, translator;
11.Dr. Ngo Tu Lap, jury's secretary
Related article:
Phan Chu Trinh foundation to announce annual prizes