Pham Vu Luan, Minister of Education and Training said there will be policies to encourage voluntary contribution and responsibility from young people for the jobs necessary to the country's development.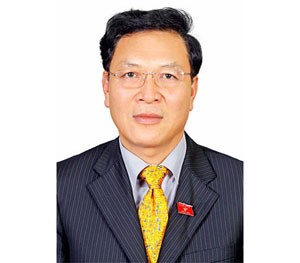 Minister of Education and Training Pham Vu Luan
Young people these days have tended to apply in economics, banking and finance colleges with a hope that they will get well-paid jobs highly demanded by the society.
As a result, the staff for education have been reduced though the sector is considered crucial for raising the quality of the country's human resources.
Luan said that the education sector has always needed students with good record but the number of those entering the sector is not much.
"But we have to respect their job choices. We cannot force them but can only attract them with policies and supports," he said.
Students at education colleges have so far been exempted for the school fee, but many people have argued that the support is no longer attractive.
Luan said that the public's disagreement is reasonable but it's not time to give the students more financial supports as the country's social welfare still has to take care of different groups of people, including war invalids, soldiers in Truong Sa Island, and people contributing in the war.
"There needs to be a balance of supports for those groups of people," the minister said.
He also said that the ministry will have policies to encourage more young people to join marine activities as well as agricultural produce and seafood production and processing, to develop Vietnam's high potentials.
Vietnam is an agricultural country with a long coastline, thus it is very important to develop the human resources for agriculture, forestry and seafood industries, Luan said.
Yet the minister said it's a hard job to recruit people into these sectors, adding that the ministry would need help from other agencies to think of other policies to draw the students' interest.
"We need to figure out how to make students from these sectors earn well-paid jobs. That's the only way to attract the students."
He said the ministry can hardly offer scholarships or tuition exemption for students in the sectors, but it can cooperate with concerned agencies to raise the income of jobs related to the sectors.
Luan added that the education officials should teach students in the way to raise their work ethics and patriotism so that they have responsibility for the country.
The ministry will order youth unions to provide more field trips to students in order to increase their enthusiasm.
"Once they have proper awareness about a job, they will be devoted to that job," Luan said.
The students will then consider the jobs their mission and they will care less about the income.