The Education and Training ministry has allowed the Sai Gon Technology University partnered with the Troy University, a public institution in the US, to offer Bachelor and Master degree programs of Computer Science and Business Administration.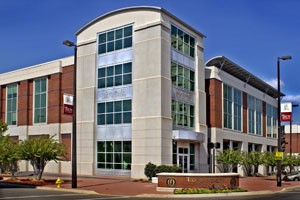 The Troy univeristy in the US
The school is allowed to enroll 140 students, including those have sat the university exam in 2006 and high school graduates.
The first group will be admitted into the university without taking any exams provided that they must have at least 13 marks in the previous test.

High school graduates with Grade Point Average of 6.0 will take part in the entrance exam held on November 28-29.
The US university will provide the curriculum and lecturers will deliver their lessons in English.
Students who wish to study four years in the Sai Gon Technology University or two years in Viet Nam and two in the US will have the same degree issued by the Troy University.

The 8-term program costs US$6,000; however, it is 5 times higher if students wish to study in the US.
For further information, contact the international training cooperation program office at 180 Cao Lo Street, Ward 4, District 8.