A large library, named after the late Education and Training minister, Ta Quang Buu, was inaugurated at the Ha Noi University of Technology for the school's fiftieth establishment anniversary.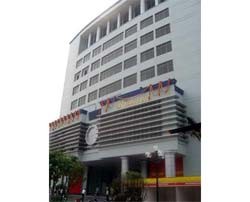 The new library at Ha Noi University of Technology
The 37,000-square-meter, 10-storey library is the largest and most modern amongst university libraries nationwide and cost VND 200 billion to construct.

Readers can peruse periodicals, books and documents in a network of reading-rooms designed as an 'open library' from the first to the fifth floor of the library.

The two multimedia rooms to be equipped with 300 internet-accessible computers are now having 40 -accessible computers each to support students in their study.

The library can accommodate up to 2,000 students.