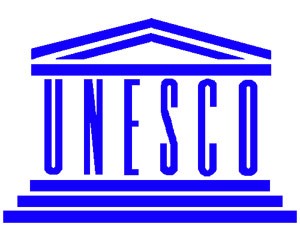 UNESCO logo
The United Nation Educational, Scientific and Cultural Organization (UNESCO) will allocate EUR800,000 for setting up a network of community training centers nationwide, designing teaching materials for these centers and upgrading the currently available centers between 2007 and 2008, according to a project executed by the Ministry of Education &Training and the UNESCO Office in Ha Noi.
Deputy Minister of Education and Training Nguyen La Vong says that the number of community training centers in the country has risen much, from 15 in 1999 to more than 7,000 this year.
Those centers offer people literacy programs and lessons on how to eliminate poverty and improve their lives.
The Ministry of Education and Training signed an agreement on the implementation of the project with the UNESCO Office today in Ha Noi.