For the first time in Viet Nam, representatives of the University of Oxford will introduce the university's courses in Ho Chi Minh City on Friday October 13.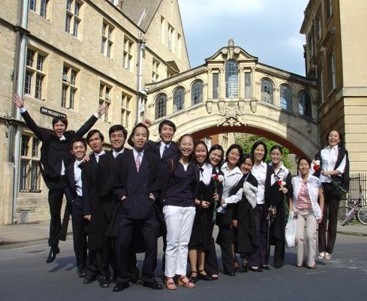 Vietnamese alumni at the University of Oxford
As part of the British Council-organized event at the Hotel Sofitel Plaza, Dr. Maria Misra from the University of Oxford will meet prospective undergraduate and graduate students to discuss the opportunities and courses at Oxford, and the application process.
"We hope to bring to Vietnamese students useful information about the university so that you can make the best choice," Dr. Misra said.
Oxford is the oldest university in the English-speaking world and lays claim to nine centuries of continuous existence.
As an internationally renowned centre for teaching and research,
Oxford's teaching and research is consistently in the top rank internationally, and is at the forefront of medical, scientific and technological achievement.