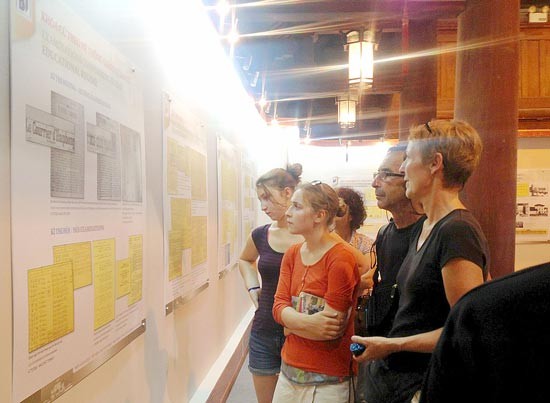 Foreigners are interested in the exhibition of Vietnam's education in the period 1802-1945 (Photo: SGGP)

An photography exhibition of " Education of Vietnam from 1802 to 1945" was displayed in Van Mieu – Quoc Tu Giam (the country's first university) yesterday.

The one-day exhibition exhibits 120 documents and photos from Nguyen Dynasty to provide viewers' a look of the country's education system in the 1802-1945 period with the two different educational system - Confucianism and western education under French domination - live side by side.
Documents and photos showed Confucianism education under Nguyen Dynasty including test regulation, school management and ceremony for winners of examinations to return home to pay thanks to ancestors after achieving academic honors.
The photos also revealed western education system in the French domination period.