Singapore's PSB Academy announced Saturday that the academy would offer 60 scholarships worth SG$1m ($670,000) to Vietnamese students.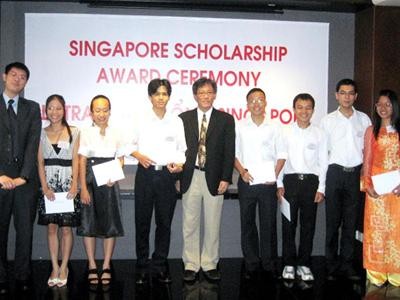 File photo: Vietnamese students receiving scholarships from the Singapore Government
It will grant 40 full scholarships worth SG$20,000 ($13,000) and 20 scholarships worth SG$10,000 without condition.
Successful students will also be provided with accommodation and take part in 6-month training courses to help with job hunting after graduating from the academy.
To receive scholarships, students must have a high school average grade point of 7.0 and a pass in written and oral English.
The PSB Academy is one of the largest institutes of higher learning in Singapore, with links to prestigious universities from the US, UK and Australia.