Students have preferred to hire small rental rooms at high prices than move into the newly built dormitory building in Hoa Khanh Nam Ward in Lien Chieu District in the central city of Da Nang.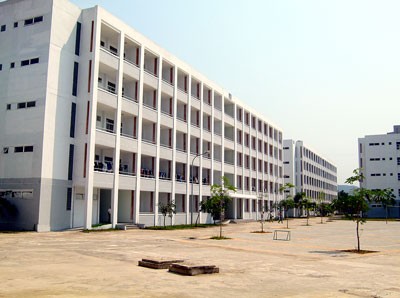 Students refuse to move into the newly built dormitory in Lien Chieu District in Da Nang City (Photo: SGGP)
Da Nang City has built a 25,358 square meter, five-storey dormitory building at a cost of VND180 billion (US$8.64 million), with capacity to accommodate 6,000 students.
The dormitory also comprises of a health clinic, a dining area, a small supermarket, an amusement space, a gym and a library. Light fittings, flowing water and Internet connection are also in place.
However, one year after completion, only a few rooms are occupied and most of the building lies vacant.
According to Tran Duc Vinh, director of the dormitory management board, students refuse to be tied down to dormitory time regulations. Besides, there are still no direct bus routes from the dormitory to their schools.
Other than this, as Nguyen Quoc Cong, a third year student from Da Nang University of Technology pointed out, the dormitory rooms have been designed most impractically.
The student rooms have been installed with glass and aluminum doors. The aluminum doors have locks that can easily be picked, while the glass doors afford little privacy.
Bits of plaster from the ceiling falls down when there is a water leak and several rows of rooms have to share one washroom between them at the end of the corridor.
Da Nang City People's Committee has now instructed relevant units to install door bolts, use a uniform kind of paper to paste on the glass doors and repair minor leaks and damages so as to make the rooms more livable.
The 579 Investment and Construction Company and Duc Manh Company have also been asked to build restrooms inside each room and install individual water meters.