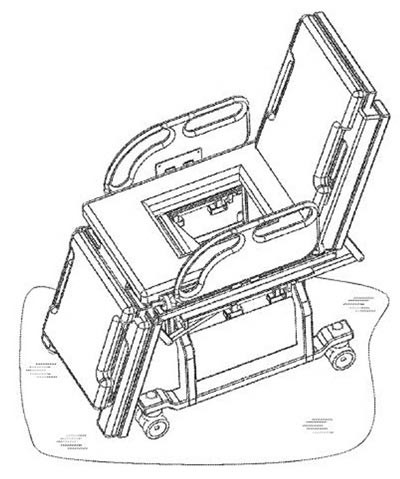 The design of theconvertible patient bed
For the very first time, Ton Duc Thang University has received a patient granted by the United States Patent and Trademark Office for its convertible patient bed.

In early December, USPTO which serves the interests of inventors and businesses with respect to their inventions and corporate products, has sent its patent to the university to recognize the convertible patient bed. 
Dr. Le Van Ut, head of the university's Technology Science Faculty, said that scientists made the bed due to the health sector's real demand; researchers invented the bed with prominent and pre-eminent features in transferring patients among hospitals.

The bed includes a middle section, a top section, and a bottom section, each section further includes a first lateral subsection and a second lateral subsection; a push-pull motor coupled to push the top section and to pull the bottom section to transform the patient bed into a chair, a sliding motor coupled to slide the said first lateral subsection and said second lateral subsection in and out of each of the middle section, top section, and bottom section respectively at a predetermined angle to change the width of the patient bed; and a motor coupled to an opening and a cover in the middle of the middle section to accommodate to the needs of a patient.