300 kids deformed by cleft palate will receive free examination and surgery in October, said Operation Smile.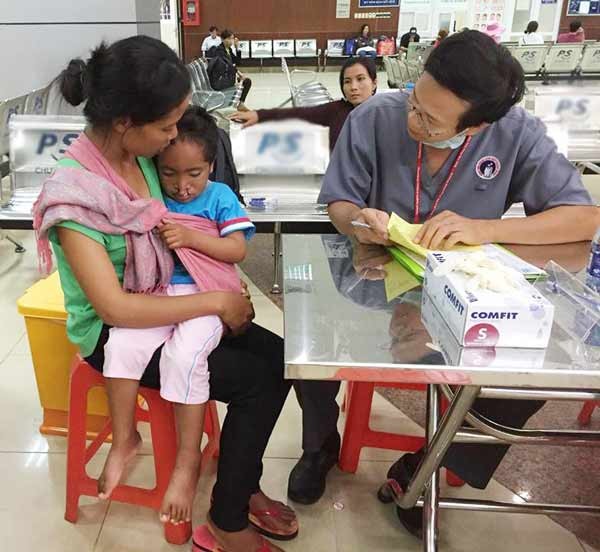 A medical doctors examines a kid with maxillo-facial malformation before surgeries ( Photo: SGGP)
All kids will be examined, consulted, operated and taken care of after  surgeries. Moreover, patients will be supported meal and transportation during treatment in hospitals.
The first phase ended in Ho Chi Minh City on October 7, Operation Smile surgeons have examined and conducted operation on nearly 100 kids in the National Odonto and Maxillo-facial Hospital. The second phase will be carried out in the International hospital  in Vinh Town from October 10 to 14 for approximately 120 patients as scheduled.
From October 17 to 21, it is planned to examine and operate on 120 toddlers in the Vietnam-Cuba Hospital in Hanoi.
All surgeries for the kids are financed by Operation Smile which is a nonprofit medical organization and the National Odonto and Maxillo-facial Hospital in Ho Chi Minh City, International Hospital in Vinh Town in the central province of Nghe An, Vietnam-Cuba Friendship Hospital in Hanoi and the National Fund for Vietnamese children.