The Asian Development Bank (ADB) said it approved on Tuesday US$60 million in loans for Vietnam to help the country improve its health services.
The lender said the loans are for the Vietnam Health Human Resources Sector Development Program, which is co-financed with an US$11 million grant from the Government of Australia.
ADB said the program gives priorities to poor, remote communities which lack skilled workers and quality health facilities.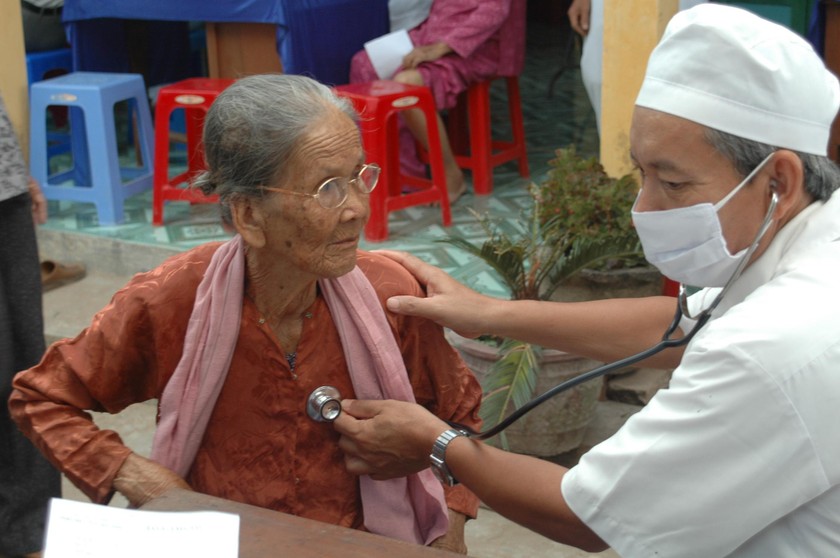 (File) A doctor (R) examines an old woman in the southern province of Tay Ninh (Photo: Tay Ninh Red Cross website)
"The program will improve health care services for the poor in remote communities by strengthening the capacity of health facilities, training institutions and health workers to serve their special needs," Sjoerd Postma, senior health specialist in ADB's Southeast Asia Department, said in Tuesday's statement.
The bank said a US$30 million program loan will support reforms such as the Law on Examination and Treatment to govern the operation of health facilities and the registration and practice of health professionals; a new plan to upgrade teaching institutions; and the adoption of new models for costing and managing service delivery in district hospitals.
Another US$30 million project loan will support investments linked to planned policy actions in key sector institutions.
Both loans are from ADB's concessional Asian Development Fund.
ADB said it has financed six health projects in Vietnam, but this is the first sector development program.
"The program approach gives ADB an opportunity to support policy reforms with accompanying investments to address critical quality, efficiency and human resource constraints," the bank said.
The Ministry of Health is the executing agency for the program and associated project, which is expected to be completed by end December 2015.