After receiving a warning from the European Rapid Alert System for Food and Feed (RASFF) that imported sausages, made by Ballering, have been made from a source of pork that contains polychlorobifenyls – a dioxin like substance, Dr. Nguyen Cong Khan, head of the Department of Food Hygiene and Safety (DFS), instructed the news be publicized and investigations be made in supermarkets.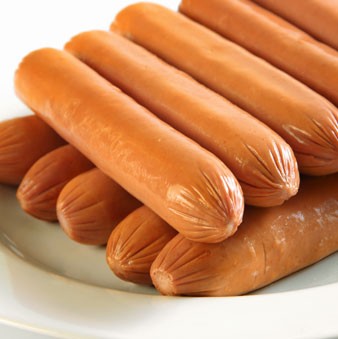 Department of Food Safety and Hygiene requires tightened checks on imported food
DFS also asked relevant agencies to take samples of sausages for sale. 
However, a DFS official said that the sausage has not been registered in Vietnam since the beginning of 2008. Under the regulation on imported food, the importer must register quality every three years; therefore, relevant food agencies will oversee documents for all kinds of imported sausage into the country. As such, some sausages that may have been imported before 2008 may be still available on the market. 
Because the RASFF warning does not clearly say which batch of goods and sausage are contaminated, relevant agencies will seize and destroy any consignments they discover. 
Touring around supermarkets in Hanoi and Ho Chi Minh City, no Ballering sausage was on the shelves in Big C, Fivi Mart, City Mart and Hapro. The HCMC Institute of Hygiene and Public Health announced they did not have registered documents for the sausage.