The Department of Animal Health officially announced a bird flu outbreak in Ca Mau province, at Viet Nam's southern tip, yesterday.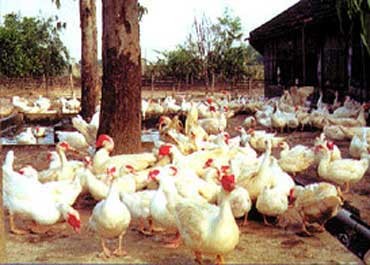 Poultry in bird flu area are kept under close control
Avian flu has broken out amongst a flock of ducks in the Tran Van Thoi District. Test results showed the H5N1 virus was present on 85 unvaccinated ducks, all of which were 20 days old.
All poultry in the infected area has been killed and the local authorities are keeping the area under close surveillance.
Nearly 14 million poultry in different localities have been vaccinated in Viet Nam's first vaccinations of 2007.