The high-profile Dang Thuy Tram Infirmary was inaugurated in Quang Ngai Province today after nine months' construction.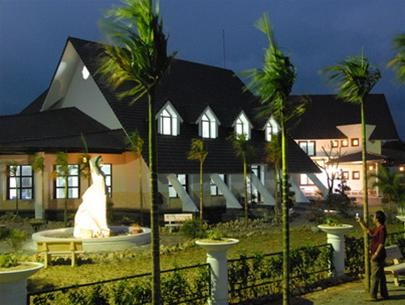 Dang Thuy Tram Infirmary at night (Photo: Tuoi Tre)

The hospital is named after an army doctor whose wartime diaries, which chronicle the last three years of her life, attracted international attention following their publication in 2005.

Generous financial support to build Dang Thuy Tram Infirmary came from local and foreign individuals and organizations, including a large number of the diary's readers.

Taking up 3,900 square meters of Pho Cuong Commune in Duc Pho District, the well-appointed clinic will cater to the medical needs of the commune's 40,000 or so residents.

After the official proceedings were out of the way, 50 hospital doctors from Ho Chi Minh City who had volunteered their services examined and treated poor people at the infirmary and in nearby districts, and dispensed plenty of free medicines.