Vietnamese conjoined twins, Nguyen Van Cu and Nguyen Van Co, were separated in a two-hour operation at the National Hospital of Pediatrics in Ha Noi on December 17.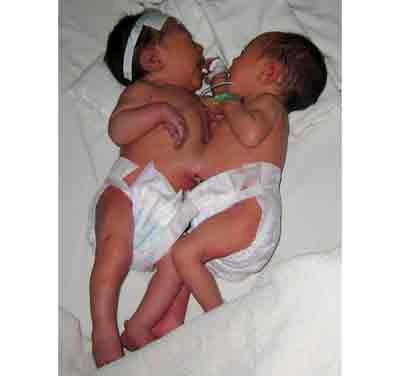 The conjoined twin, Nguyen Van Cu and Nguyen Van Co (Photo :SGGP)
Cu and Co were born in Quynh Luu District in the central province of Nghe An on December 2 weighing 4.5 kilograms.
The infants, who were born joined at the abdomen, were showing good signs of recovery after the separation surgery, National Hospital of Pediatrics Director Nguyen Thanh Liem said.
A team of 20 Vietnamese doctors and nurses and an overseas medical expert took part in the two-hour operation. The overseas expert monitored Cu's heart, which has a malformation.
Doctors separated the twins' chests, stomachs and stomach linings.
Cu will require a heart operation in future. In the meantime, he will be given medication to clear a blocked artery. His brother, Co, has a congenital blockage of his intestine.
Related article:
Separation surgery for conjoined twins this month