With Ha Noi reeling from a measles outbreak, Dr. Nguyen Hong Ha, deputy director of the National Institute of Infectious and Tropical Diseases, has advised residents to get themselves vaccinated against the highly infectious disease.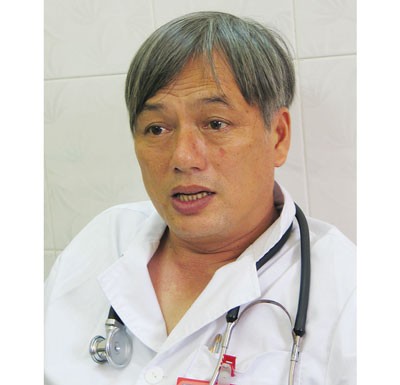 Dr. Nguyen Hong Ha (Photo: SGGP)
With the onset of measles, both adults and infants have symptoms like fever, cough, runny nose, and red eyes.
Rashes begin to appear several days after the fever starts. It starts on the face and nape of the neck before spreading to most of the body, often causing itching.
It is caused by an airborne pathogen which spreads primarily through the respiratory system.
Adults usually suffer encephalitis and sometimes other complications like paralysis and epileptic fits, and the disease has a mortality rate of around 15 percent.
But since it is difficult to detect complications in adults in time, it is recommended that people under the age of 30 get inoculated.
Anyone with fever should be isolated and given a mask. They ought to rest, keep good oral hygiene, and wipe the body with warm water.
Patients must be taken to clinics as soon as they get high fever, rashes, cough and runny nose to prevent complications from arising.
Related article:
Measles outbreak hits North Vietnam