The Binh Dan Hospital in Ho Chi Minh City yesterday said that its doctors have successfully reconected the cut-off part of the penis for an eight year old kid.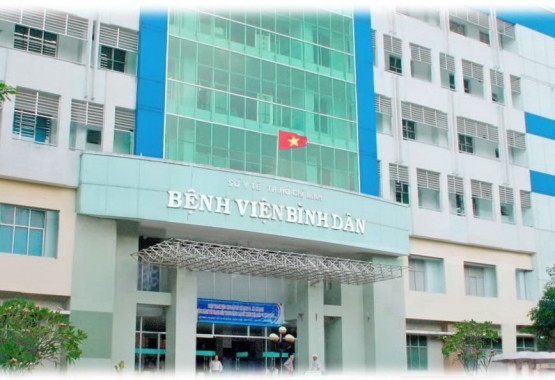 Doctros of the Binh Dan Hospital in Ho Chi Minh City reconnect the cut-off part of the kid's penis (Photo: SGGP)
The cut-off part of the penis of kid, from the Mekong delta province of Kien Giang, was properly maintained before he was taken to the local infirmary and transferred to the Binh Dan Hospital, said Dr. Mai Tien Dung, head of the Men's Disease Department of the hospital.
Accordingly, doctors have reconnected to the remaining part of the penis. Though the operation is very complicated and it took five hours to reconnect but surgeons at last succeeded. After the operation, the kid's penis recovered well.

According to relatives of the kid, while the kid was playing with friends, suddenly, he caught his penis in a wooden log. The kid painfully cried and his father hurriedly tried to find the way to rescue him yet while the father was busy at helping him, the kid bestirred leading to the cut of the penis.