The countries in the region need to be unanimous in their views and will to "call for action" to protect children from HIV/AIDS, Director of the UN Children's Fund (UNICEF) for East Asia and the Pacific Anupama Rao Sing said in the East Asia and Pacific Regional Consultation on Children and AIDS

By the end of last year, an estimated 450,000 children had lost one or both parents to AIDS, while hundreds of thousands more were living with a chronically ill or dying parent. More than 30,000 children were living with HIV or AIDS, nearly 11,000 of them were infected last year. Millions more children and young people in the region are at high risk of HIV infection or suffering from stigma and discrimination.

An accurate number of HIV-infected and inffected children in Viet Nam is yet to be forthcoming. Healthcare workers discovered there are an increasing number of young people among the statistics.
By the end of 2005, the number of HIV-infected children under 19 years of age and adults aged between 19 to 39 account for 9.2% and over 75%, respectively, of the total number of new cases nationwide.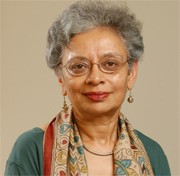 The Regional Director of the UN Children's Fund (UNICEF) Anupama Rao Sing
However, children and young adults have not been taken into account in many HIV prevention programs.

The conference also outlined responsibilities and detailed specific steps that governments and other partners must take to further improve services for children.

On the behalf of Vietnamese government, Deputy Prime Minister Pham Gia Khiem asserted Viet Nam's strong commitment to the care and protection of children.

Over 200 delegates on behalf of their governments, civil societies, UN agencies and donors from the countries in East Asia and Pacific region attended the consultancy conference opened on March 22 in Ha Noi.