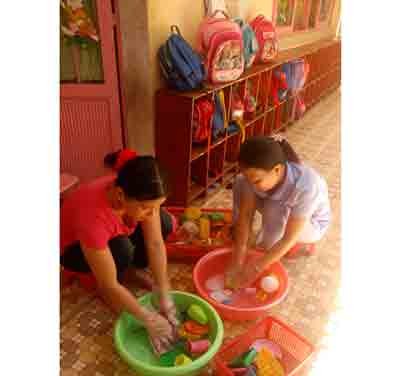 Pre-school teachers at an educational facility in Quang Ngai disinfecting toys to safeguard against HFMD
The Department of Education and Training in the central province of Quang Ngai proposed to temporarily close pre-schools in the province due to a wide spread epidemic of the hand-foot-mouth disease (HFMD) within the last three months.
The department sent a dispatch to the province People's Committee on June 18 to shut pre-schools for some time to curb the spread of the disease.
Since the last three months 1,054 children in 13 districts of the 14 districts in the province have contracted the disease with four reported deaths.
The province General Hospital receives over 52 cases of HFMD everyday.