Fluor, a type of mineral, will be added to salt starting in October to reduce the number of Vietnamese who suffer from cavities and halitosis, the Ministry of Health announced at an odontology conference in Ha Noi on Thursday.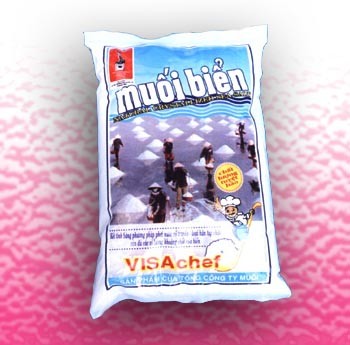 In October, fluor will be added to salt to reduce the number of Vietnamese who suffer from tooth-inflaming disease
Viet Nam will be the first nation in Asia to add fluor and iodine to salt, said Trinh Dinh Hai, director of the Ha Noi-based Odonto-Stomato Maxillo-Facial Surgery Institute.
The effort will begin with a pilot project in the mountainous province of Lao Cai with the support of the World Health Organization.
Nine of 10 Vietnamese children and eight of 10 adults have gingivitis or tooth-inflaming diseases, according to a survey by the institute. The survey also found that the fluor density in Viet Nam's water tap is very low.
Mr. Antonio Montresor, a WHO representative in Viet Nam, is afraid that the number of tooth patients will surge next time due to a lack of awareness about proper dental hygiene. Therefore, the ministry should add fluor in a bag of salt, which has been proved to reduce dental diseases in over 40 countries in Europe and in the US.
The odontology conference drew man leading domestic odontologists as well as foreign experts.
Deputy Minister Nguyen Thi Xuyen said that odontology has made some achievements in recent past years in applying modern techniques.
More than 30 leading international companies that specialize in dental equipment and materials presented their products and services at the event, giving domestic dentists a chance to see the latest in advanced dental technologies.