Two people in Ho Chi Minh City suspected of having bird flu have tested negative for the disease, a senior city health official said on February 2.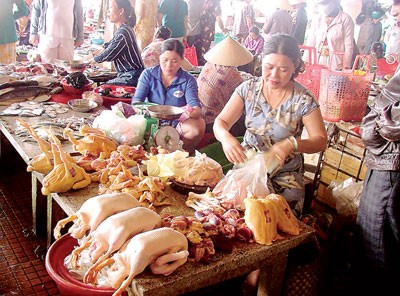 Massive sale of unsafe poultry and its products is conducive to causing bird flu in human
The two, including a child, from Thu Duc District were admitted to the Tropical Hospital with some symptoms of the disease, Dr. Le Truong Giang, deputy director of the Department of Health, said.
The two are related and family members admitted they brought poultry, including some dead birds, from a southern province for sale before Tet (the lunar New Year).
Besides, the city-based Pasteur Institute received samples taken from two patients in the nearby provinces of Tay Ninh and Vinh Long, and both tested negative for the H5N1 bird flu strain.
Dr. Giang warned that the widespread sale of unsafe poultry and the cool weather are conducive to causing bird flu in humans.
He called for more awareness of the disease among people, adding they should not consume blood, soft-boiled eggs, or internal organs from water fowls.