Brand-name pharmaceuticals are getting more expensive in Viet Nam, making the country an appealing prospect for Jonas Tryggvason, vice president of Actavis.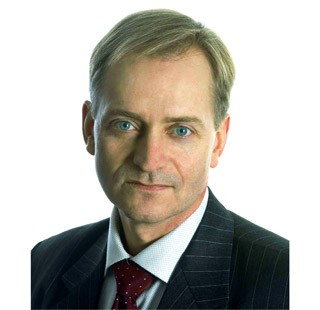 Mr. Tryggvason
His company is one of the world's leading manufacturers of generic pharmaceuticals, and he was here recently to study the local market and prepare for opening a representative office.
Mr. Tryggvason took time out from his busy schedule to chat with Sai Gon Giai Phong.
Mr. Tryggvason disclosed that he and his Vietnamese partners were filing all the necessary paper work needed to establish a representative office in Viet Nam.
He said that Viet Nam was a promising market for cheap, generic pharmaceuticals. His company sells generic drugs of the same quality as brand-name pharmaceuticals in the US and Europe but at much lower prices.
He wouldn't disclose exactly how much cheaper his firm's generic medicines would be in Viet Nam but did say they would be within the reach of ordinary people.
He added that the prices would be even lower if his company built a factory in Viet Nam, which it is thinking of doing.
Actavis makes some 600 types of generic drugs in the US, China, Indonesia, Russia, Rumania and India. The company's turnover in 2006 reached EUR1.4 billion.