The first LightSpeed VCT 64-slice scanner in Viet Nam was put into use at Huu Nghi Hospital in Ha Noi on Sunday.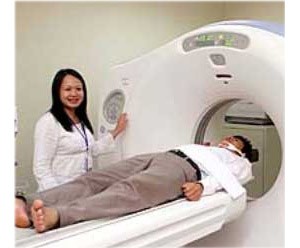 LightSpeed VCT 64-slice Scanner  at the Huu Nghi Hospital
Made in the U.S. by General Electric Healthcare, the world's most advanced medical scanner takes only a few seconds to image an entire organ, yet is precise enough to detect the early stages of heart disease and cancer.
 
The images generated by the LightSpeed VCT can be transmitted online straight from the machine and are accepted by doctors and hospitals worldwide.
 
Hospital director Mr. Le Van Trach said the machine had been purchased as part of Huu Nghi's efforts to improve its services in every way. Apparently the hospital's staff contributed toward the cost.