Inspectors from the Department of Health in Hanoi on April 13 shut down three traditional medical centres that were selling oriental medicines with high lead content.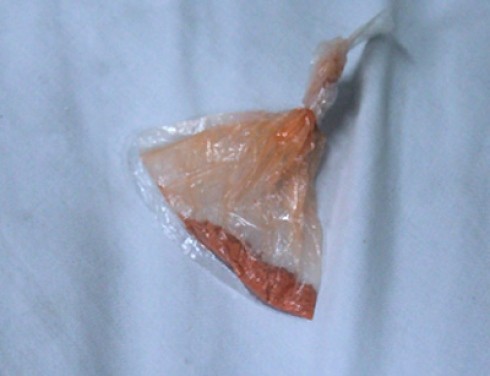 The orange coloured powdered oriental medicine that was used to treat children suffering from thrush in Hanoi (Photo: VnExpress)
On April 13, inspectors conducted checks on some of the traditional medical centres, after complaints of hundreds of children suffering from lead poisoning caused by medicines provided by these centres for treatment of thrush- a yeast infection of the mucus membrane lining of the mouth and tongue.
The health inspectors took samples from the centres for testing and found high lead content in medicines in the Bien Centre in Ngai Cau village in An Khanh Commune of Hoai Duc District; and the Chan Centre in Long Xuyen Commune in Phuc Tho District. Both the centres have subsequently been shut down as they were operating without a licence.
A centre in Minh Tan Commune in Phu Xuyen District was also suspended for operating without a license.
Bach Mai Hospital in Hanoi, since the beginning of this year, had treated more than 130 children who then suffered lead poisoning.
Tests showed that most of the children hospitalised with lead poisoning had been fed on dosages of an orange coloured powdered traditional medicine, which came packed in paper or plastic bags with no printed information.
The medicine was administered to the children by simply applying to the lining of their mouths or tongue. The lead content in these medicines varied from 21 to 60 per cent.
As per a dispatch sent to all 63 provinces and cities in the country recently, the Ministry of Health has asked local health authorities to take samples of suspicious oriental medicines for testing and suspend centres that are operating without a licence.