Acute diarrhea patients have been reported in 12 cities and provinces in the North and more than 300 cases have been recorded in the northern province of Nam Dinh, said Dr. Nguyen Huy Nga, who heads the Ministry's Preventative Health Department.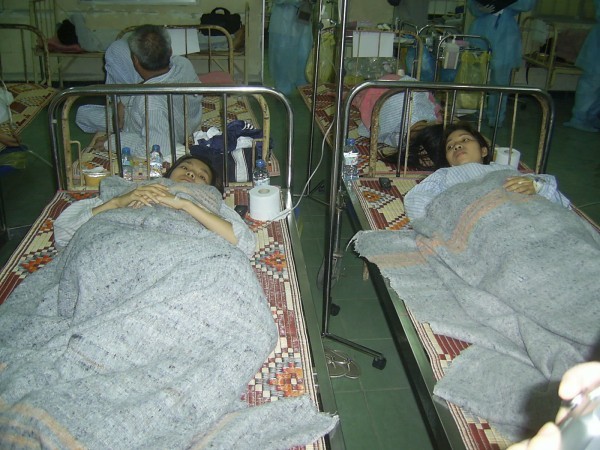 Acute diarrhea patients are admitted at a hospital in Ha Noi
According to Doctor Nguyen Tran Hien, director of the Vietnamese Central Institute for Hygiene and Epidemiology, most acute diarrhea patients come from infected regions.

In addition, some got the disease after a party or live in these polluted areas.
In a survey made by epidemic experts in Dr. Hien's institute and international counterparts, all patients of last year and this year have tested positive for two strains typical of epidemics in India, Thailand, Laos and Bangladesh.

The two strains together form a new one which is lethal. This combined strain has resulted in many infections in Viet Nam.

Good news at last, the Vaccine and Biological Company No.1 has produced a new vaccine against diarrhea which has made trial test on over 100 patients in the northern mountainous province of Son La. The trial test provided a positive result of over 90 per cent.