After going to farming houses where there are bird flu outbreaks, Minister of Agriculture and Rural Development (MARD) Cao Duc Phat asked a more prompt action in slaughter of pathogenic fowls and combating the pandemic completely.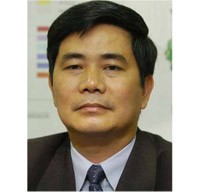 Mr.Phat asks a more prompt action in slaughter of pathogenic
The minister also met with farmers in two provinces in the southern Mekong Delta where bird flu outbreak was reported and warned people not to lower their surveillance to the pandemic.
In a meeting with two districts' leaders, Mr. Phat said that farmers' awareness plays a pivotal factor in the fight against the epidemic. He added that news on the pandemic should be more widely publicized.
The minister requested a strict punishment to households which intentionally sell sick poultry and H5N1-infected flocks from affected-areas.