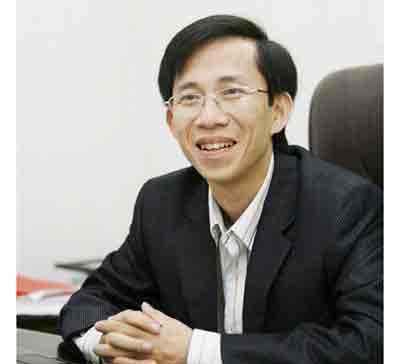 DVD's general director Le Van Dung
Vien Dong Pharmaceutical Joint Stock Company (DVD) announced that it would provide nearly US$25 million in scholarships and grants named "Vietnam pharma silicon" to needy and good students to pursue studies in pharmaceutical sector.
The 20 year long program targets to give supports to Vietnamese young talents in the sector by providing 1,700 scholarships including researches in and out the country.
The program includes two parts. Part one is for students in the fourth year of the universities or colleges. The total amount in scholarships for some 60 major scholarships for excellent pharmaceutical students at various institutions in the first two years is US$120,000.
Around US$225,000 in scholarship funds would also go to five students pursuing studies at the master level at various institutions in the first two years,
While the part two would give support to students in the fifth year of universities/colleges, pharmaceutical graduates and chemistry graduates who did complete their studies maximum of five years.
The program is sponsored by DVD's general director Le Van Dung. Being a student of the Pharmaceutical College in Hanoi, the director nearly quit the schooling due to his family's harshness. Accordingly, he expects to help good students from meager income families to continue to pursue their studies to contribute to the growth of the pharmaceutical sector.