The World Health Organization claims that stomach cancer is the second most frequent cause of cancer deaths worldwide, affecting one million people every year, with the highest occurrence in Northeast Asia.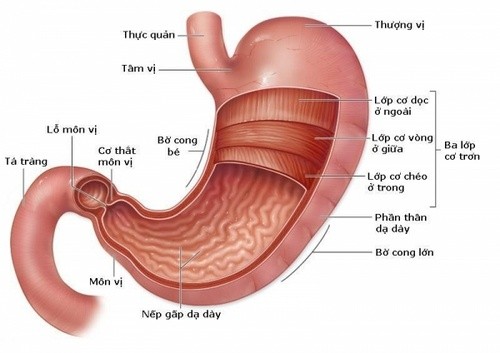 A new therapy introduced to treat patients with HER2-positive advanced stomach cancer
According to Dr. Nguyen Tuyet Mai, Head of the Incretology Department of K Hospital in Hanoi, over 13,000 Vietnamese people are diagnosed with stomach cancer each year and nearly 10,000 succumb to the disease.
The National Cancer Institute in Hanoi has introduced a new therapy which has a proven survival rate, to treat patients with HER2-positive advanced stomach cancer.
Herceptin (trastuzumab) standard chemotherapy significantly prolongs the life of a patient suffering HER2-positive stomach cancer.
Herceptin is a humanized antibody, designed to target and block the functions of HER2 (a protein produced by a specific gene with cancer-causing potency). The mode of action of Herceptin is unique in that it activates the body's immune system and suppresses HER2 and destroys the cancer.
Many patients are diagnosed with cancer when it is already at an incurable level, as symptoms are often mistaken for normal gastric infections. Late medical examination is blamed for increasing deaths amongst stomach cancer patients in the country. This form of cancer ranks third among ten most deadly diseases in the country.
Reasons as to the cause of the disease are still uncertain. Treatment options for late medication are radiotherapy and cytotoxic chemotherapy. However, cancer progresses aggressively and patients have a poor survival rate, usually less than 30 percent. Therefore, new treatments are needed urgently.
Dr. Nguyen Ba Duc, Vice President of the Vietnamese Cancer Association said majority of the patients visit hospitals for medical check-ups when it is already too late.