Vietnamese doctors have removed a bullet that had been painlessly lodged in a Vietnamese war veteran's lung for nearly 30 years.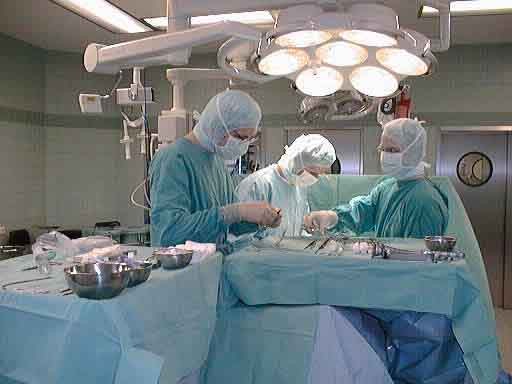 A surgery (for illustration purposes only)
Doctors in central Thanh Hoa province removed from 49-year-old Vu Van Thanh the 2.5-centimeter AR15 bullet which had been stuck since he was shot during the war, said Dr. To Hoai Phuong, deputy director of the Thanh Hoa General Hospital yesterday.
"I have never seen a case like this" said Dr. Nguyen Van Chung, who performed the three-hour operation. "It's amazing that he didn't feel pain until recently."
Thanh, a farmer in Hoang Hoa district's Hoang Trung commune, did not feel any pain for the last 30 years.
"When the bullet was taken out, it was already rusty," said Chung. "But he is perfectly fine now."