Associate Prof . Dr Le Thi Luan and a group of researchers from the Center for Research and Production of Vaccines and Biologicals were awarded US$40,000 for a series of researches on the rotavirus infection and the manufacturing of the vaccine in Vietnam.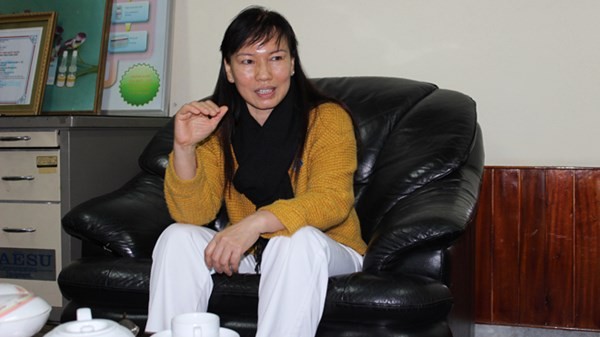 Dr Le Thi Luan
An award ceremony was held by Hanoi National University and private- owned Bao Son Group in Hanoi on June 14
The study has been conducted by the group for 16 years. Research result is a great turning point for Vietnam's vaccine prodution sector. This is the first time the country can manufacture Rota virus using internationally modern techniques.
Moreover, the sucessful study has brought Vietnam to become the second Asian nation and one of the four countries in the world that can itseft produce vaccine to prevent diarrhea caused by rotavirus.
The research of rotavirus vaccine has helped Vietnam reduce the number of fatalities by up 5,300 – 6,800 children under the age of five each year and saved US$5.3 million of health check-up costs.
Bao Son Award established by the Bao Son Group aims to honor scientific achievement and researcher groups.

Associate Prof . Dr Le Thi Luan was awarded the Kovalevskaya Prize named after Russian woman - mathematician Sofia Vasilyevna Kovalevskaya that honors women scientists in Peru, El Salvador, Nicaragua, Mexico, Cuba, South Africa, Mozambique and Vietnam.
The prize was established in 1985 by two American scientists Ann and Neal Koblitz