The General Department of Preventive Medicine under Vietnam's Health Ministry on October 30 reported the country's first microcephaly case linking to the mosquito-borne Zika virus.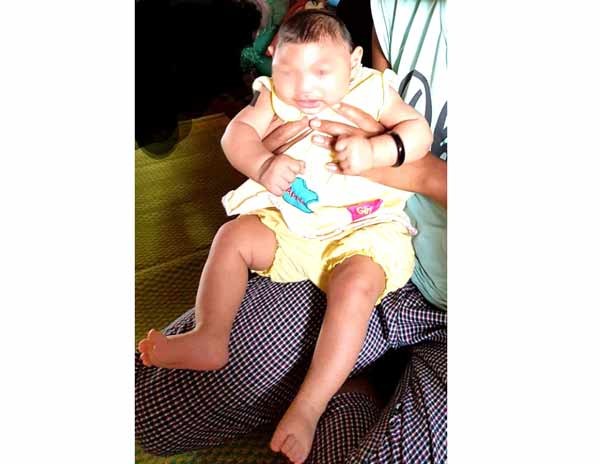 Vietnam's First case of microcephaly is an ethnic toddler in the central higlands province of Dak Lak (Photo: SGGP)
The health authority also issued warning of the microcephaly to pregnant women. The case, a four-month old baby who mother was diagnosed with Zika during her pregnancy, was found in the central province of Dak Lak.

Head of the Preventive Medicine Department Tran Dac Phu said that after health authority discovered four year old H'Le, an ethnic boy in the central highlands province of Dak Lak's Krong Buk to suffer microcephaly, the Ministry convened a meeting with the Emegency Operation Center to assess the development of the disease and then decided to warning of the disease to high level.

A mission team from the Ministry arrived in the province to carry out epidemiology study and took samples for tests which are intended for use in detecting antibodies that the body makes to fight a Zika virus infection.

Test results showed that these antibodies (in this case, immunoglobulin M, or IgM) appear in the blood of a person infected with Zika virus and other antibody in blood of the toddler, the mother and these family members who live in the same roof while other relatives who don't live in the family are negative for the virus.

The study also detected the mother had the symptoms of Zika virus disease during her first 3 months of pregnancy.

After having the second test result, on October 26, the Ministry in coordination with the World Health Organization in Vietnam and related agencies had have an online meeting with WHO's agencies in Manila, the Philippines and Thailand to verify the cause of the case in Dak Lak Province .
After studying all documents including MRI of the brain, WHO's experts came to conclusion that the toddler in Dak Lak is the first microcephaly case in the Southeast Asian country.

With a such conclusion, health authority asserted that Zika virus is circulating in Vietnam; accordingly, it warned pregnant women not to come to disease-stricken areas.